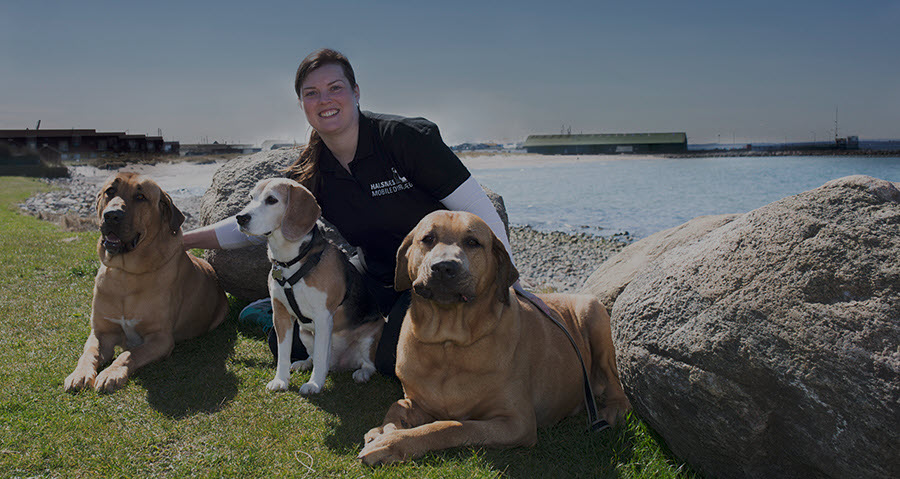 Hvem er jeg?
Jeg hedder Lea Nielsen og er født i 1985. Jeg er opvokset i Frederiksværk og Hundested og har derfor et godt lokalkendskab.
Jeg er uddannet dyrlæge i marts måned 2012.
Herefter har jeg arbejdet 3 år i en blandet praksis med fokus på smådyr. D. 1 maj 2015 startede jeg "Halsnæs mobile dyrlæge" og har været udkørende dyrlæge lige siden
Privat bor jeg sammen med min kæreste Michael og vi er de glade ejere af en mindre zoologisk have bestående af hund, kat og et par heste.
"Jeg har valgt at være mobil dyrlæge af flere årsager:"
Tryghed i hjemmet
Mange dyr er utrygge ved at skulle komme på en klinik eller ved transporten dertil, og ikke alle ejere har mulighed for at transportere dyret. Ved et besøg i hjemmet vil dyret være i sine vante og trygge omgivelser og ejer undgår transporten.
Omsorgsfuld behandling
For mig er det meget vigtigt at have god tid til patienterne, at være nærværende og give en omsorgsfuld behandling. Jeg sætter en ære i at leve op til dette og samtidig yde en professionel behandling.